On Sale July 17, 2021
Spiritual Twist Productions Presents the Premiere of
DAVID, FROM SHEPHERD TO KING
An original musical written by Caleb Fry and Cameron Peterson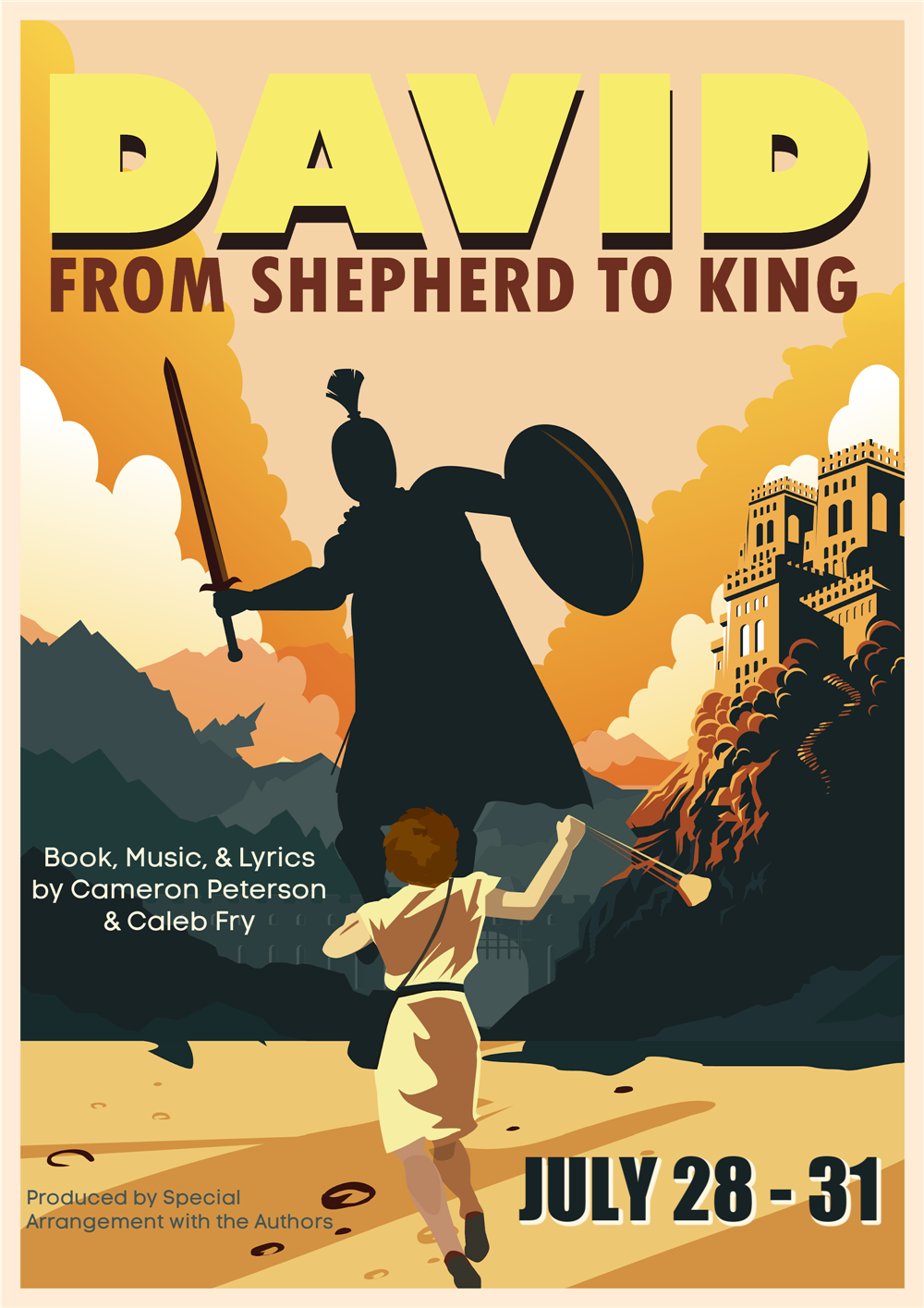 Directed by Cameron Peterson
Assistant Director: Joshua Lyman
Musical Director: Caleb Fry
While out in the field tending his sheep, David is anointed by Israel's judge, Samuel, to be the next heir to the throne of Israel, taking the place of the current, sinful King Saul. The crown, however, is not simply to be placed in David's lap. Through many trials, God grows David's character and humility, allowing David to gain Israel's respect, and letting him learn the skills necessary to lead God's elect nation.
Please Note: Fire code requires that all children age 2 and older must have their own seat. Please understand that we are not permitted to double up on seating. Thank you for your observance of this fire safety regulation.
Please kindly refer to our FAQ section for more information about our ticket policies, including returns or exchanges. Thank you.