Spiritual Twist Productions Presents
The Best Christmas Pageant Ever
by Barbara Robinson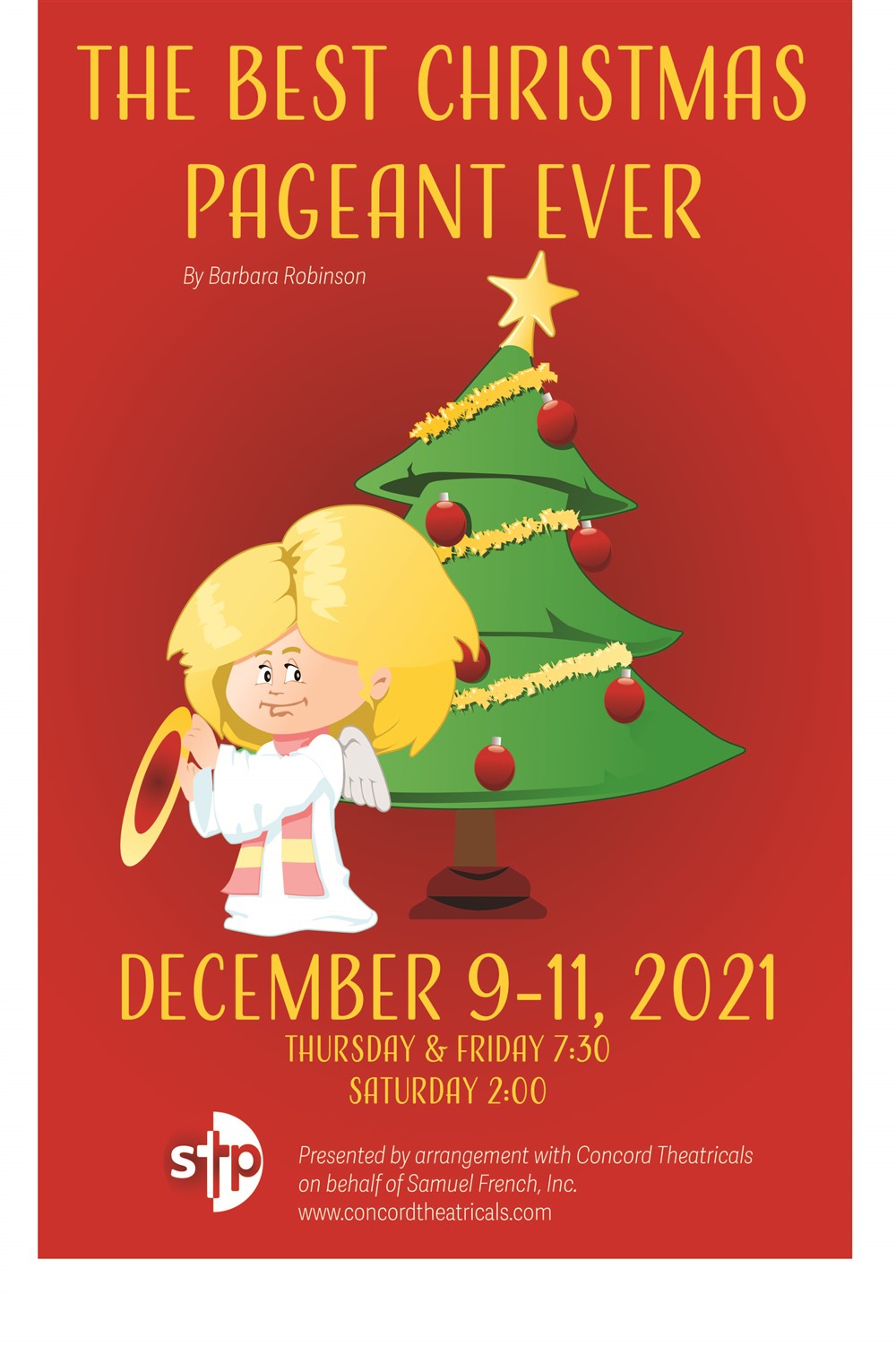 Directed by Leslie Hanna
In this hilarious Christmas classic, a couple struggling to put on a church Christmas pageant is faced with casting the Herdman kids--probably the most inventively awful kids in history. You won't believe the mayhem - and the fun - when the Herdmans collide with the Christmas story head on!
The Best Christmas Pageant Ever is a one-act play adapted from the young adult book by Barbara Robinson and features the classic nativity story told through a different lens. Join us for an evening of music and theater that will make you laugh, shed a tear or two, and remind you of the wonder of Jesus' birth.
The Best Christmas Pageant Ever is presented by arrangement with Concord Theatricals on behalf of Samuel French, Inc. www.concordteatricals.com
Please Note: Fire code requires that all children age 2 and older must have their own seat. Please understand that we are not permitted to double up on seating. Thank you for your observance of this fire safety regulation.
Please kindly refer to our FAQ section for more information about our ticket policies, including returns or exchanges. Thank you.