Spiritual Twist Productions and
Lyman Real Estate Consultants Present
THE HUNCHBACK OF NOTRE DAME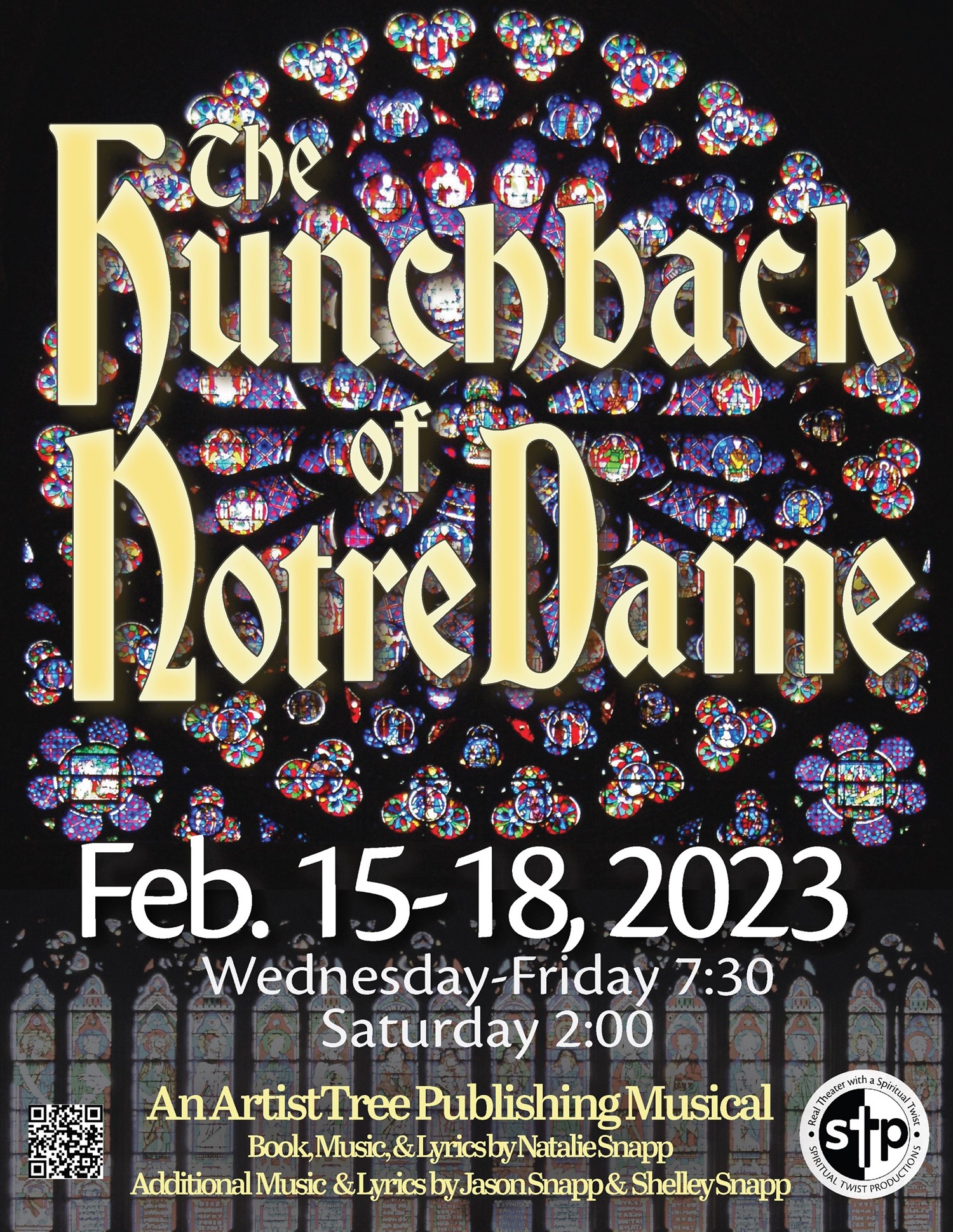 Book, music, and lyrics by Natalie Snapp
Adapted from the novel The Hunchback of Notre Dame by Victor Hugo
Quasimodo . . . abandoned by his earthly parents
. . . adopted by a man who twists God's words to suit his needs
. . . abhorred by the ignorant crowds because of his appearance
. . . admired by an uneducated gypsy girl who envies his peace
. . . accepted and loved by God for his searcher's heart and love of Christ
The Hunchback of Notre Dame: a tale of power, corruption, love, and the mercy, grace, and peace
that God alone offers through a relationship with Jesus Christ. Watch as Quasimodo presents God's word to
those around him and transforms the lives of the citizens of Paris.
Please Note: Fire code requires that all children age 2 and older must have their own seat. Please understand that we are not permitted to double up on seating. Thank you for your observance of this fire safety regulation.